Integrated Breathing & Advanced Body Weight Training
Integrated Breathing
Saturday 7 October
Time: 9:00 - 16:00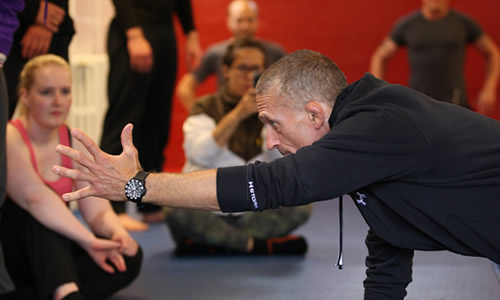 Location:
Element Athletic
190 W 3rd Ave #110
Vancouver BC
V5Y 2A4 Canada
www.facebook.com/ElementAthletic/
About this event:
Breathing: the most important, least-understood factor -- not only in training, but in life.
Despite many years as both athlete and trainer, it took me a long time to realize how breath work relates not only to performance, but health and well-being. -- Steve Maxwell
A lifetime habit of debilitated breathing leads to excess stress, immobility, degenerative disease, and premature aging -- but there is much you can do to improve your situation.
In this seminar, you will learn:
The three most common breathing patterns and which is your norm
A test of breathing proficiency and how you score
How breathing directly relates to mobility
How you can use breath work to diminish muscular tension and pain
Why sitting at a desk decreases breath efficiency and results in stress
How to rapidly pay off oxygen debt and increase work capacity
How to stay calm even in an emergency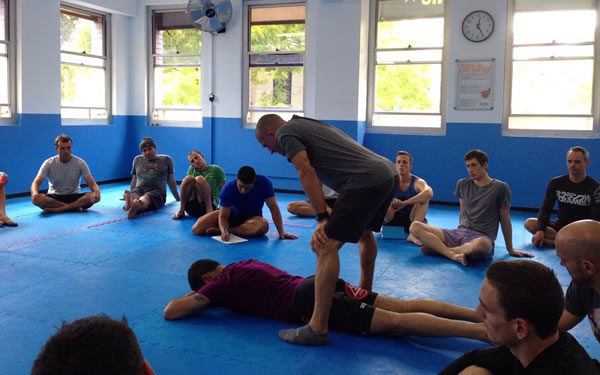 Learn walking meditation:
How you can use your daily walks to improve breathing function
How awareness of the breath can elicit a calm mind even in an emergency
4 types of breathing patterns to apply to dynamic exercise for better health
A 4000 year old moving meditation method that improves health and equinimity.
Why the ancient martial artists placed priority on breathing and how you can use such clasical techniques in your daily life.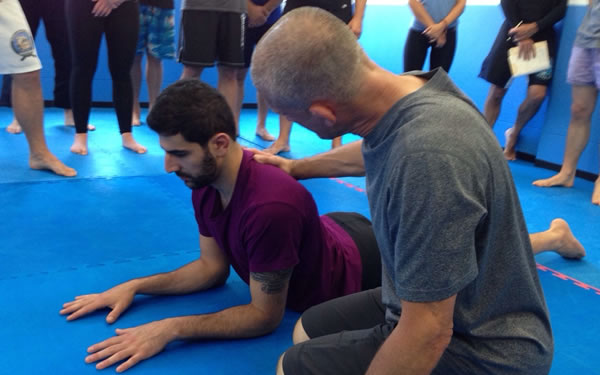 Who should come?
Anyone interested in health, well-being, longevity, heightened awareness, and self-reliance.
What can you expect?
You will learn some great breathing regimens, how to immediately reduce pain feedback with breath drills, how to recover faster from somatic and mental exhaustion.
There will be general physical movement, plus specific exercise techniques. This is not merely concepts, but hands-on, body-mind connection practice.
Who should not attend
Know-it-alls, blackguards, knaves.
Reviews
"The workshop was outstanding...it was awesome to hone the skills... Please tell Steve thanks again... Keep up the great work." --Kathryn E Hammonds
Pricing:
The price for this seminar is $225
Prices are displayed in $USD
Advanced Body Weight Training
Sunday 8 October
Time: 9:00 - 16:00
Location:
Element Athletic
190 W 3rd Ave #110
Vancouver BC
V5Y 2A4 Canada
www.facebook.com/ElementAthletic/
About this event:
Steve Maxwell shares with you how to use the weight of your body for increased strength and hypertrophy.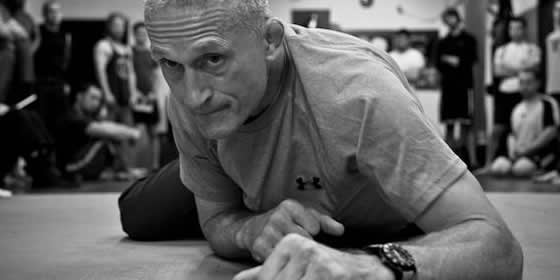 Discover how with nothing more than a horizontal bar, you can get a full, productive workout... safely... Anytime, anyplace, anywhere.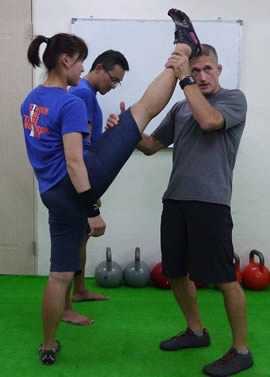 Steve's modern-yet-classical approach to training minimalism liberates you from the expenses of:
gym memberships
costly equipment
time you don't have
You'll no longer worry about missing out on your training because of:
holidays
family functions
business travel
With Steve Maxwell's advanced body weight conditioning program
every room in your house
every stairwell
every garage and public park
... even your jail cell -- if that's where you're at --
... becomes your personal training gym.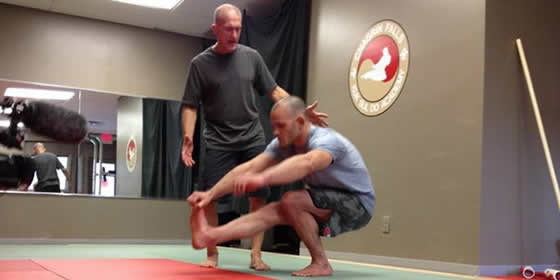 HERE'S THE GOLD:
Steve will offer the secret of ancient martial arts masters to produce incredible muscular tension via the principle of antagonistic co-contraction (AC).
By applying AC you can make even simple exercises, such as body weight squats and push-ups, incredibly demanding and productive.
IN THIS SEMINAR YOU WILL LEARN: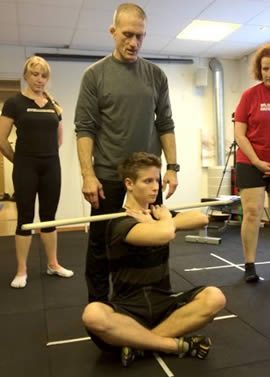 The 5-Pillars of movement-based BW training
Why generating high-muscular tension is virtually synonymous with strength
Why exploiting this tension factor is not only one of the hardest ways to train -- but also the safest
Why explosive training and plyometrics are not the best option -- for body weight training nor anything else
How to manipulate the mid-range and position of full-contraction to super-charge your pull-ups, chin-ups, and BW Rows
A modern twist on the use of isometric exercise called Timed Static Contraction (TSC)
The difference between stunts, feats, and proper strength training and why training to demonstrate strength isn't your best bet when training for other sports
How to organize your training program with rational design
The importance of recovery and improving upon recovery-ability
The six common dysfunctional breath patterns -- and why it's better to not train at all if you can't command the respiration.
Proper breath control and breathing during exercise
Pricing:
The price for this seminar is $225
Prices are displayed in $USD
More info:
Levi Kolodziejak
, 604-562-8180 or
Maxwell service desk