Kettlebell Certification Level One & Integrated Breathing
Kettlebell Certification Level One
Saturday 16 September
This event is expired and no longer open for registration.
Time: 9:00 - 18:00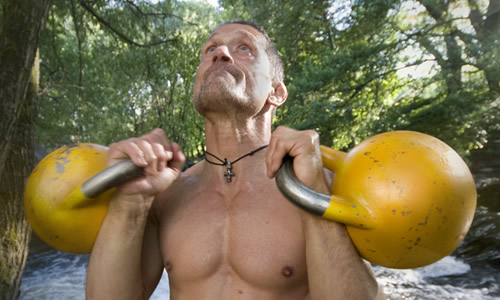 Location:
Gym Champion
M.P Sokolovica 17
Mejtaš 71000 Sarajevo
Bosnia and Herzegovina
www.facebook.com/championsarajevo/?ref=page_internal
About this event:
The Level 1 Kettlebell Instructor Course is not for rank beginners. It is assumed you are already competent in the basic lifts.
In the Level 1 KB Instructor Course you will acquire:
Refined techniques on the most important kettlebell lifts
The skills to safely teach these lifts to others
The most common form faults, and how to correct them
Proper workout construction and design
Appropriate KB group exercise class structure
The most important aspects of leading group kettlebell classes
How to identify and monitor over-reaching and overtraining -- and wisdom to know the difference
You will experience Steve Maxwell's system of training -- and come to know its superiority to the other systems out there.
What to Expect during a Steve Maxwell Kettlebell Instructor Training:
Hard work with plenty of hands-on practice
First-hand experience of Steve Maxwell's signature exercises and techniques
A full day of training, which starts on time, with just a few well-timed breaks -- your time is never wasted
Expect to hone your intra-personal and inter-personal kettlebell skills
Expect to take lots of notes -- and to have your questions answered
Unlike some seminars, expect all relevant material to be presented by Steve Maxwell
Expect to learn that which you need to know about classroom structure, design, and administration, of group kettlebell classes
Expect to learn the 12 most-common kettlebell form breaks and errors -- and how to fix them (many people tell us the Faults & Fixes segment is worth the price of admission)
Expect to return home with a plenty of great programing ideas
A fine manual
Requirements to pass the certification:
Caveat: your payment alone does not guarantee your certification. Steve signs each certificate himself and takes this responsibility very seriously.
Demonstration of perfect form of the exercises covered at the seminar
The ability to teach -- and correct -- people who have little or no prior experience of kettlebell training
Most importantly, expect to take from this workshop a feeling of confidence in your ability to present, command, and control group and individual kettlebell classes.
What NOT to expect:
You will not be expected to sit through an obligatory, expensive, unproductive social dinner.
Hey, I like socializing as much as the next guy, but you've already spent a plenty of money on this cert, so we're not going to drag you out after a hard day at the gym to overeat and call you "bro"
--Steve Maxwell
You will not be compelled to sit through any obnoxious marketing lecture in order to enhance the egos and finances of a parent organization
You won't need to join any "family"
You won't be subjected to hype -- Steve respects your time and intelligence and haa far too much useful material to cover
You won't hear kettlebell "conversion stories", only examples of Steve's breadth of training experience eg what works and what doesn't
Because you don't need to be converted -- you know already what kettlebells are good for you wouldn't be here
Quoth Steve:
I, Steve Maxwell, pledge to do my very best to meet your expectations and have you leave my kettlebell instructor certification a satisfied customer.
Q: What is the difference between Steve's certification and the one Dragon Door or StrongFirst?
A: The difference between Steve's KB cert and the other certs is that Steve's is better.
No social mentality
No push-ups or other humiliating exercises doled out for "punishments"
No arbitrary fitness "standards"
Steve knows that how many snatches *you* can do has little bearing on your ability to lead a group exercise class
Remember: Steve wrote much of the original Dragon Door kettlebell curriculum -- because he was the only one of them qualified to do so. Steve left Dragon Door after becoming disillusioned with the direction they were taking, as well as the egos pageants and shenanigans at their events.
With Steve Maxwell events, you get the gold:
Steve shows you -- from his wealth of experience -- what works and what fails
Steve helps you acquire the skills to teach others.
Plus...
Steve will do this without wasting your time and vital energy, without over-fatiguing you physically only to play on the emotions and wallets
Steve Maxwell Strength & Conditioning:
Come for the rational training, stay for the experience.
Pricing:
The price for this seminar is $550
Prices are displayed in $USD
Integrated Breathing
Sunday 17 September
This is event is expired and no longer open for registration.
Time: 9:00 - 16:00
Location:
Gym Champion
M.P Sokolovica 17
Mejtaš 71000 Sarajevo
Bosnia and Herzegovina
www.facebook.com/championsarajevo/?ref=page_internal
About this event:
Breathing: the most important, least-understood factor -- not only in training, but in life.
Despite many years as both athlete and trainer, it took me a long time to realize how breath work relates not only to performance, but health and well-being. -- Steve Maxwell
A lifetime habit of debilitated breathing leads to excess stress, immobility, degenerative disease, and premature aging -- but there is much you can do to improve your situation.
In this seminar, you will learn:
The three most common breathing patterns and which is your norm
A test of breathing proficiency and how you score
How breathing directly relates to mobility
How you can use breath work to diminish muscular tension and pain
Why sitting at a desk decreases breath efficiency and results in stress
How to rapidly pay off oxygen debt and increase work capacity
How to stay calm even in an emergency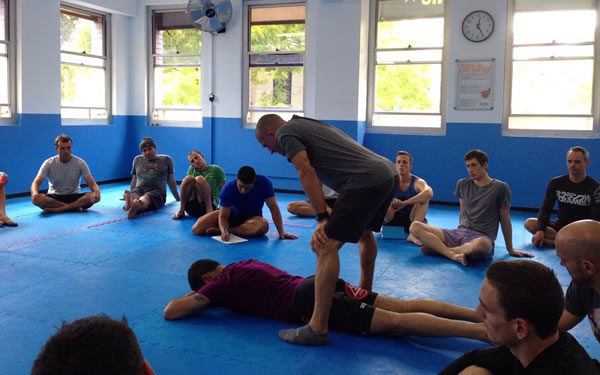 Learn walking meditation:
How you can use your daily walks to improve breathing function
How awareness of the breath can elicit a calm mind even in an emergency
4 types of breathing patterns to apply to dynamic exercise for better health
A 4000 year old moving meditation method that improves health and equinimity.
Why the ancient martial artists placed priority on breathing and how you can use such clasical techniques in your daily life.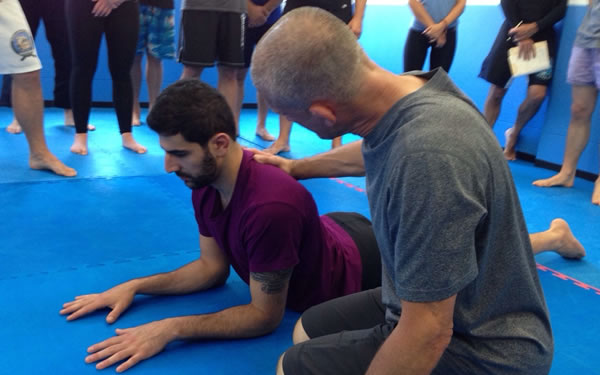 Who should come?
Anyone interested in health, well-being, longevity, heightened awareness, and self-reliance.
What can you expect?
You will learn some great breathing regimens, how to immediately reduce pain feedback with breath drills, how to recover faster from somatic and mental exhaustion.
There will be general physical movement, plus specific exercise techniques. This is not merely concepts, but hands-on, body-mind connection practice.
Who should not attend
Know-it-alls, blackguards, knaves.
Reviews
"The workshop was outstanding...it was awesome to hone the skills... Please tell Steve thanks again... Keep up the great work." --Kathryn E Hammonds
Pricing:
The price for this seminar is $175
Prices are displayed in $USD
More info:
Nedim Babic
, +387 61 830 293 or
Maxwell service desk